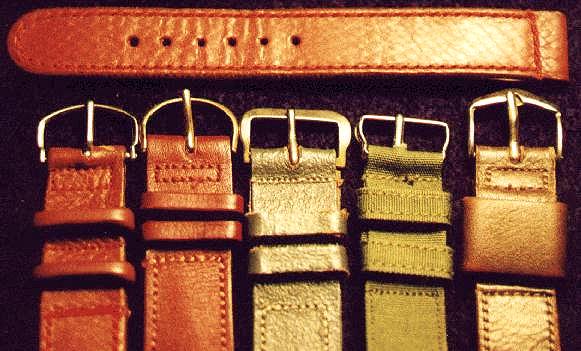 New (old stock) vintage watchbands.

Old watchbands can add the look of a vintage watch. Sometimes an original or at least very old band will come with the watch, but you can also buy "new old stock" bands. They may be many decades old, but sat around in someone's shop and were never used. These can be nice

If you can find a nice older band, it can make the look of the watch more authentic. In many cases I had a watch, and could not figure out why I just didn't enjoy wearing it much. It was the band. I have come to the conclusion that the strap, bracelet or band accounts for maybe 25-50 percent of the overall look and appeal of a watch. A bad band can just kill a great watch.  Below are some new/old straps, leather and green cotton cloth
.