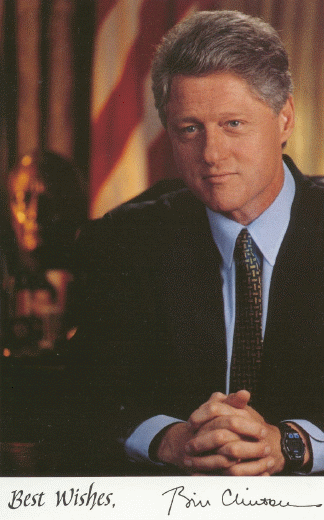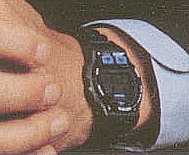 President Clinton's Wrist Watch !

Disclaimer: This is a non-political, non-partisan Website. I like everyone.

Here is President Bill Clinton wearing a Timex Ironman LCD watch, during his presidency.  Why is the leader of the USA not wearing a Patek Philippe or a Rolex? Is it because he is the people's President for the common man? Is it because Timex is the corporate descendant of a company which made the first "consumer" watches affordable and available to the ordinary working man? Is it because Timex had substantial operations in the state of Arkansas? Either way, he likes his Ironman. I like a fine Swiss watch, but I also have a fondness for the "low name" and the "no name" in watches.  The Timex history is one of bringing the "unattainable" to everyday people. How more "American" a value is this for a President to encourage? Clinton has gotten a hard time for his plastic watch. I say, let him enjoy his Ironman.

Clinton has donated one of his earlier Ironmans, along with Hillary's inagural ball gown and Chelsea's ballet slippers, to the Smithsonian Institute.

(Clinton has also been seen wearing a watch by LIP [pronounced "leep"] a French make watch.)