Rolex Explorer  ref 1016

1969

This is probably my favorite watch, of all the ones I own.

Rolex Oyster Perpetual Explorer, 1969.

Black matte dial

Lightly, and evenly aged off-white luminous material.

Screw down crown.

Solid link Oyster bracelet.

36 mm strong steel case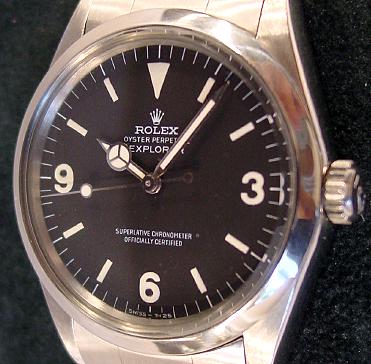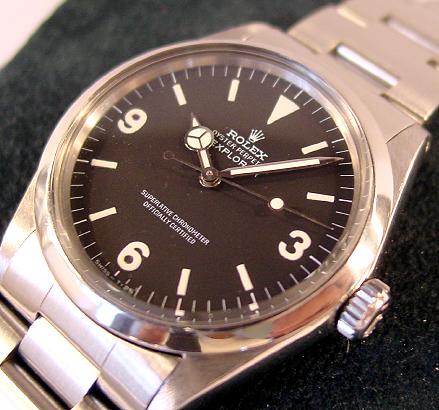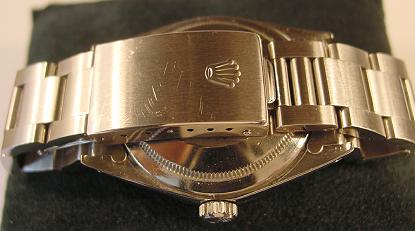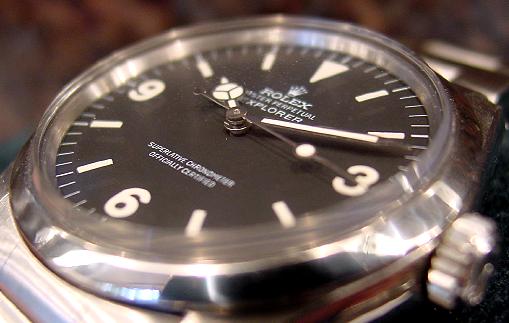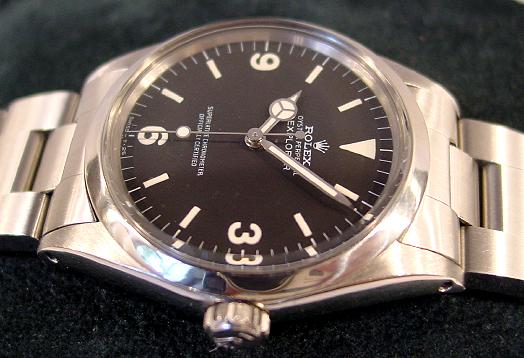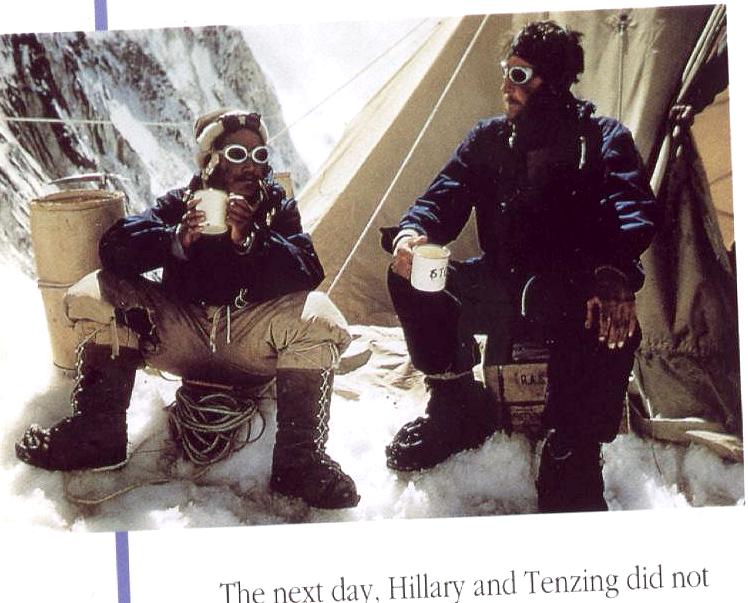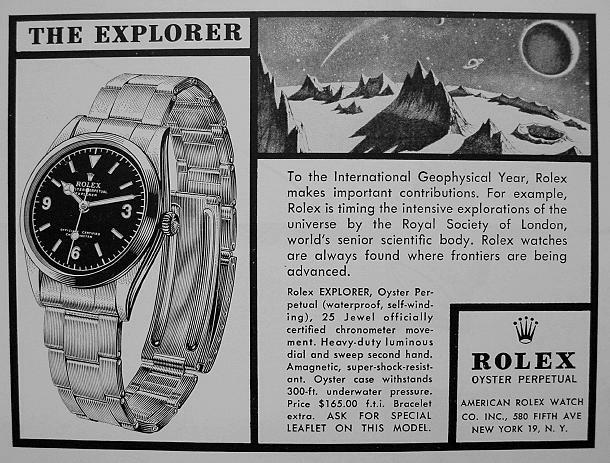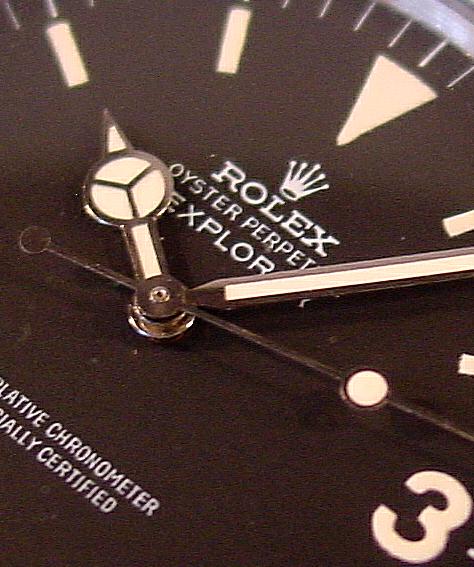 Classic Rolex watch, combines sport and dress features in a way that I don't think any other watch does. One of the best vintage watches of all time.

Though it had later become a classic watch, its origin was that of a "tool" type watch. It actually was developed for explorers, and was used by members of the successful 1953 Everest expedition (see below) as well as other expeditions before and after.

(The Rolex Milgauss, a very rare watch, is another tool watch, developed for a rather narrowly defined scientist, needing to work in areas of high magnetic field strength. The Milgauss could handle it. I'd love a Milgauss, but they're very rare and very expensive.)

Dial is easily readable, with large luminous triangle at 12, Arabic numerals and markers. Mercedes style hands, like the Submariner. Earlier models had variations on dial signage, and hands, but the 1016, I believe, always had this appearance. Tritiated luminous material is no longer active.

The watch has a bezel as a separate piece from the rest of the case, to which the crystal is fitted.

You can barely see the Rolex Explorer model 6350 showing on the left wrist of Tenzing Norgay, left, in this picture taken after he and Hillary summitted Mt. Everest in May of 1953.

Ad from National Geographic, June 1958. List price, $165. The appearance has not changed much, but I think this 6350 might have had a gilt dial. The links on the bracelet were rivet. Chronometer certified.

(please note, this watch is not for sale
.
)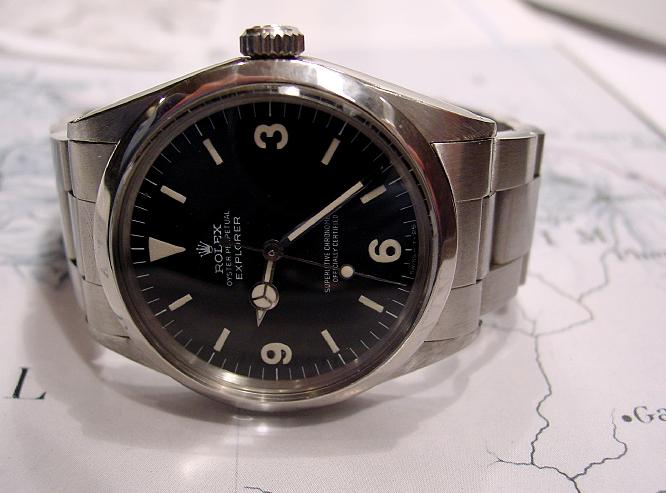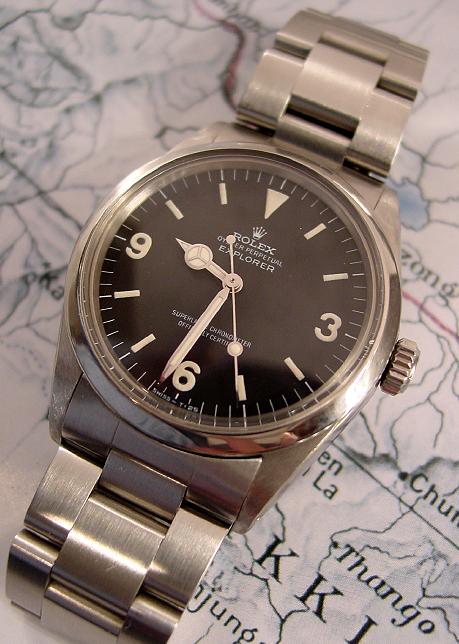 Forget about watches for a moment, go out and EARLY VOTE!!
A majority of U.S. States allow Early Voting. Lines are projected to be very long on Election Day, backlogs and even impossibility of voting in some places because of unprecented turnouts and lack of preparedness. Ask locally on how you can vote early, or
see this website!