Ingersoll Watches

                 - several watches below.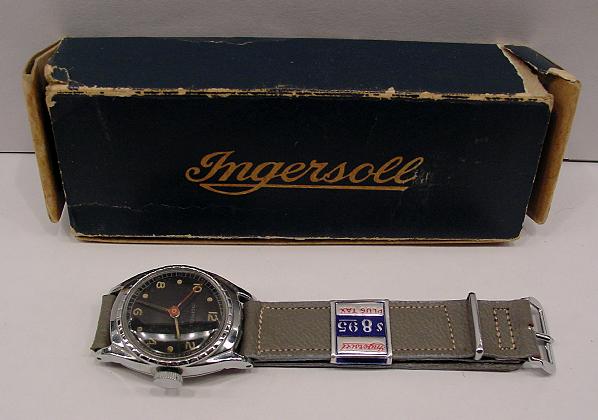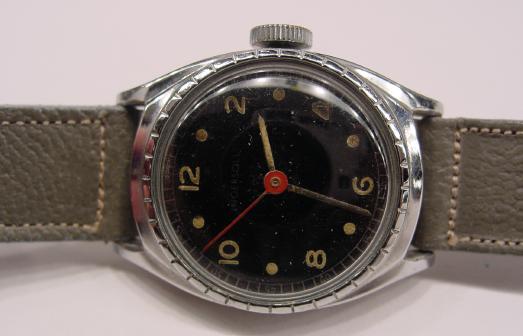 This black dial Ingersoll wrist watch seems to have never been worn. It still has the $9.95 price tag on it. Still, 50+ years has shown some aging of the dial and hands, especially on one of the hands, where the luminous had darkened. At this point, the watch does not run, but I'm trying to get it fixed. Box present, but in rough shape. Strap is like new.

Below is an Ingersoll, made in England,  black dial pocket watch, with luminous dial and hands, and subsidiary seconds hand. This runs fine and keeps time. Noisy ticking. The second picture is with the glass removed so you can really see the luminous material.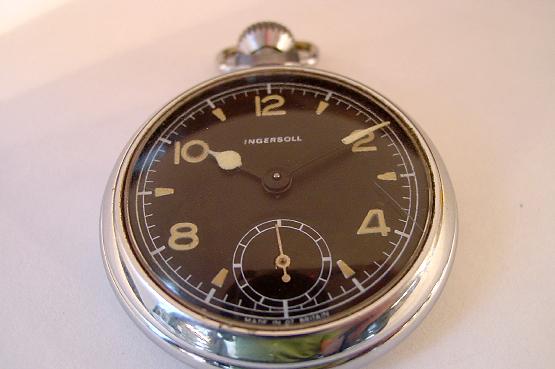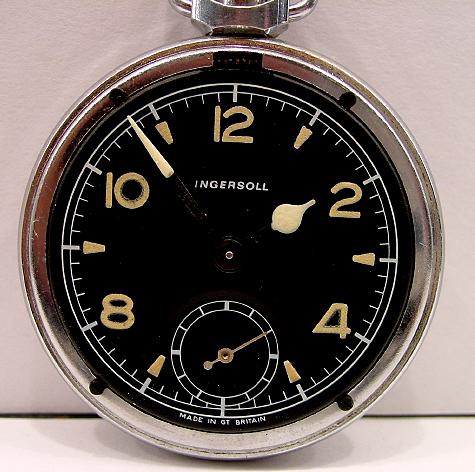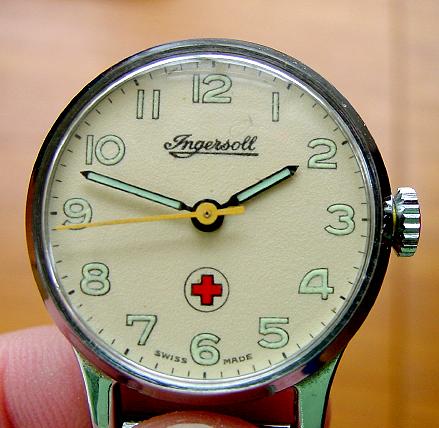 Next is an Ingersoll "Nurse's Watch." This is pinned to the nurse's uniform, and hangs upside down, so it can be read by looking down at your shirt. Very crisp and clean dial and hands, with some nice coloring. This one not running  yet, something's wrong with it. It says "Swiss Made." I'm not sure, but I think the Ingersoll name was sold, was made by some company having nothing to do with US Time/Timex.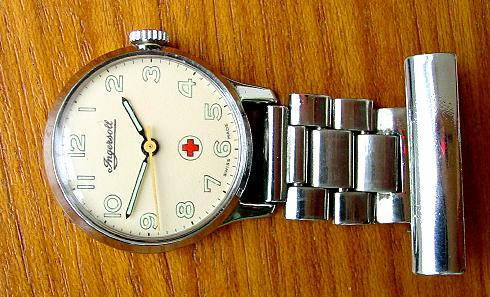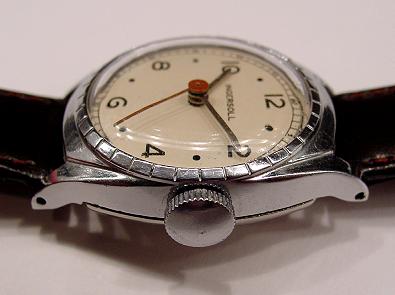 Another view of the white dial wristwatch.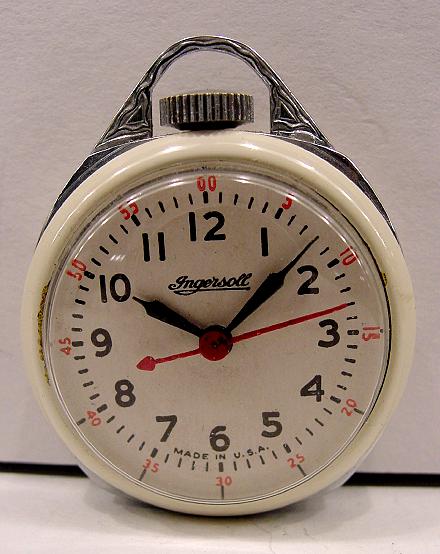 Here's another nurse or pendant watch. It came with a spool chain which attaches to the watch, much like those keychain spools that utility men attach to their belts. It's not that small, about the size of average wristwatch. I really like the "design-free" look to it. It was meant to be easily readable, it seems. Case seems to be a 3 part unit, with enamelled metal bezel and back. Runs well
.