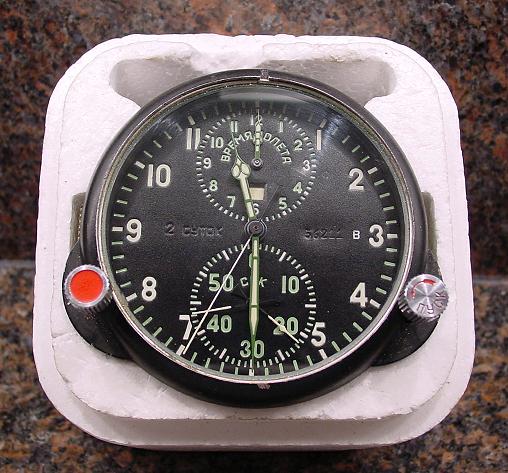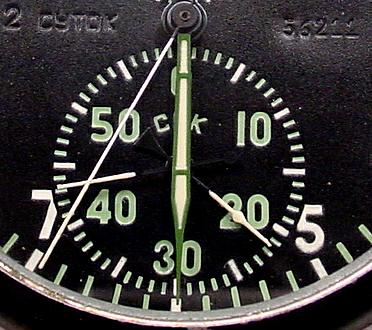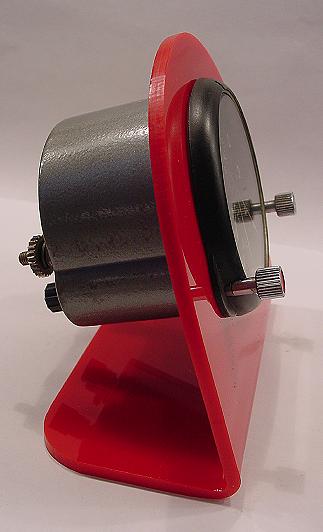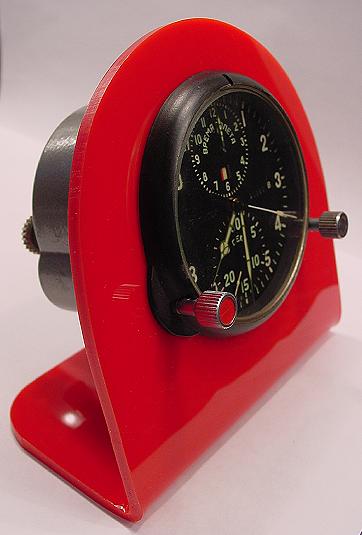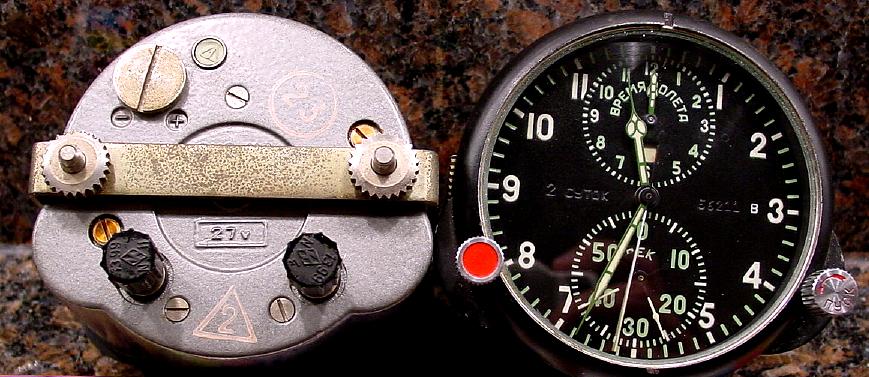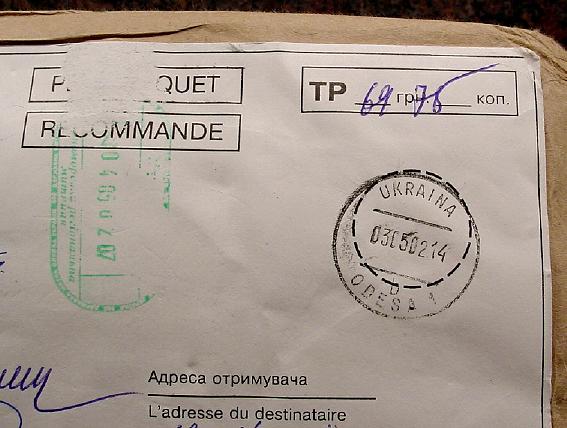 NOS (?) MiG-29 Aircraft Clock

Russian military aircraft clock. I need to learn more about this, and further info anyone can tell me, dates of manufacture, etc, would be most appreciated. These  two clocks came from the Ukraine. Whether they were actually installed in MiG planes, or if they were from some stockroom, I'm not sure. More...

These are tough, heavy clocks, running very well. "Flight timer" is at the top, standard clock: red flag in the window means running normally, red/white means you've stopped the clock, and white shows up after it's reset to 00:00, ready to be started and changed to red again. More...

Dial is very sharp, high-contrast, with green and white luminous markings. Glows well. Not sure if radioactive luminous, or light activated. Does anyone know. I would think it's rad. Main hands are skeleton-type, with green painted edges and luminous center. Hand counterbalances are blackened and are next to invisble.

On the back, you can see the mounting bracket across the middle. I am not sure what the screw cap is, but I haven't removed it yet. The +/- suggests it's for regulation. The two black knobs screw out and are for attaching battery leads (27volts) for the internal heating element. This heater is so the clocks won't freeze while the airplane is being flown.

Next, is getting a stand for it to be mounted in, but already I am really liking this ex-Soviet artifact! Definitely, one of the most exotic of packages to have arrived at my door! If anyone can tell more about it, please let me know. Few more pictures below...