Orvin Sport Chronograph Watch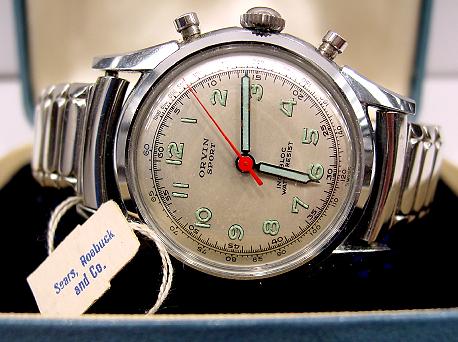 1950s Swiss watch from Orvin, sold through the North American store, "Sears, Roebuck, and Co." Watch seems to have never been used. Chrome case is in excellent shape, as is the vintage bracelet.  The watch to me has a sort of 50's boy's rocket-club ham-radio science-projecty feel to it.

Watch came with box, and Sears tag, a nice feature.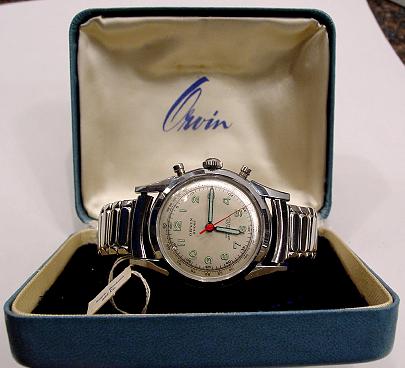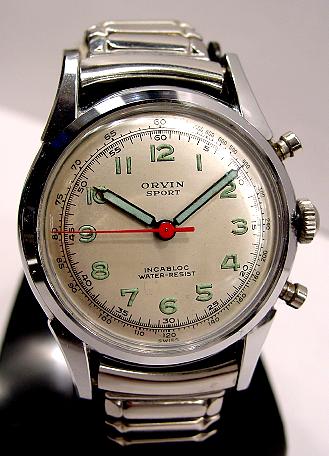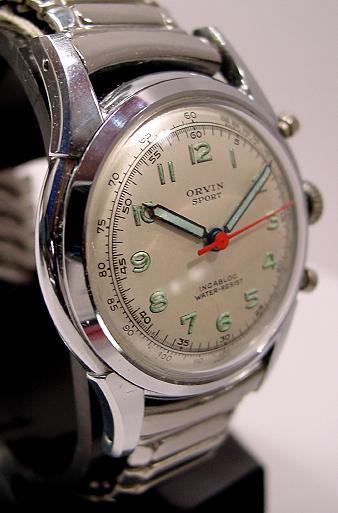 Original price on back of tag is faded, but looks like $13.88 plust tax.

Watch measures 32 mm across, but the pushers give it some added visual heft.

Green luminous hands and hour markers, and red seconds hand, my favorite. The hands still retain some momentary glow after a bright flashlight!

It has an inner seconds track, and an outer speed timing track.

Orvin Sport

Incabloc

Water-Resist

Swiss 50s Chrono