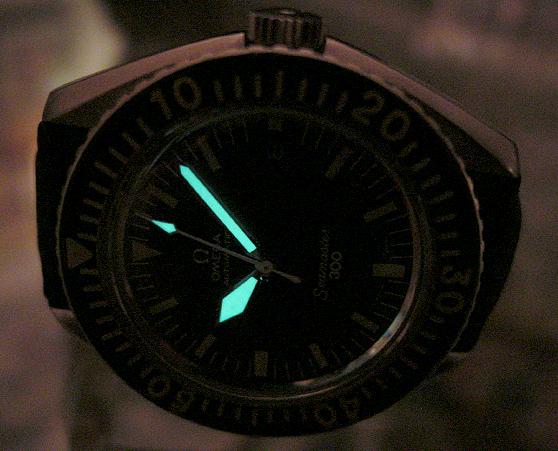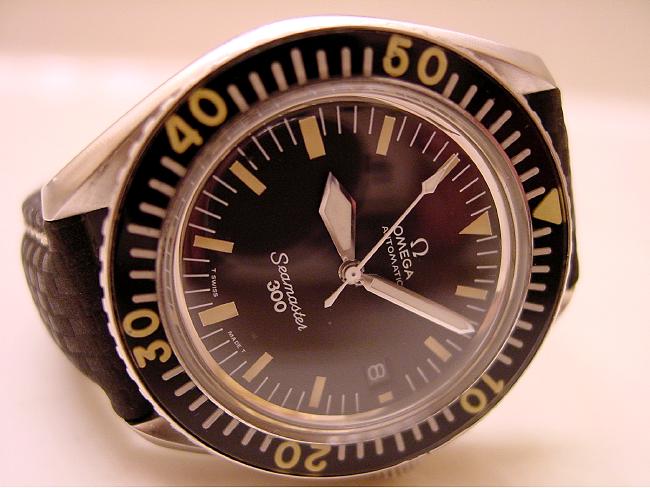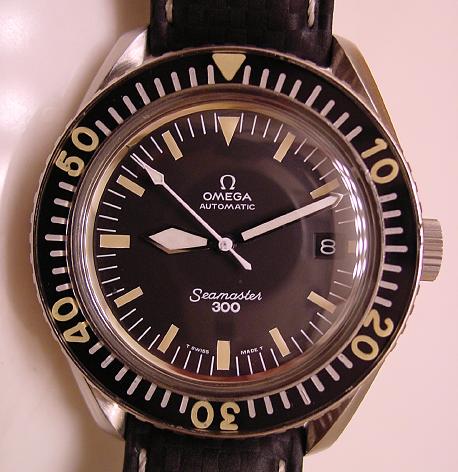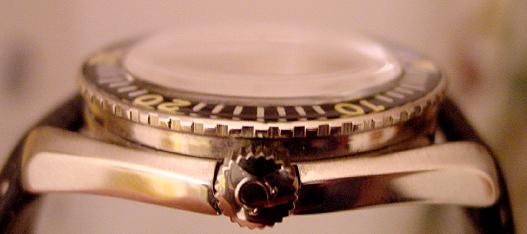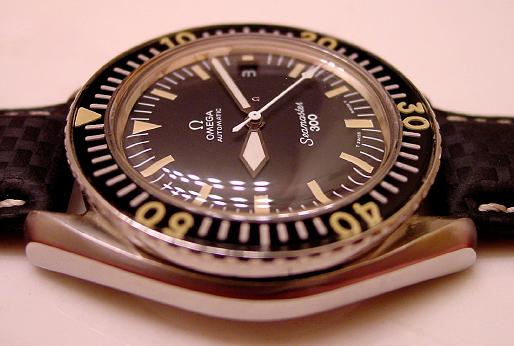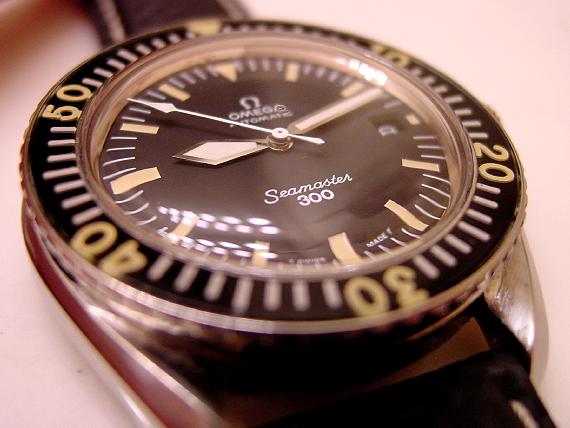 This is a great watch. I've since given it to my brother-in-law to be. He really likes it. Vintage Omega Seamaster 300. Original case, movement and bezel/insert. Restoration involved a complete movement overhaul by a c.m.w/Omega specialist, and sourcing of dial from New Zealand. The crystal is NOS Omega, and it's fitted with new Omega hands, Luminova type, obtained from an Australian seller, I believe.  Silver date wheel was replaced with black.

Watch is fitted here on a steel Omega Speedmaster bracelet. The endpieces needed a little filing to get them to fit the case.

The Omega dial is inky-black. T SWISS MADE T is positioned above index. The tritium is no longer of sufficient radioactivity, on both dial and bezel insert, to provide any luminescence, but both are aged similarly. The bezel insert is in fine shape. The metal bezel itself has a very small hairline crack at 45 minutes. Stable as is, but could be disastrous if there is any attempt to remove it. For this reason, I don't turn the bezel often.

Crystal is nicely domed, with tiny Omega symbol etched on the inner surface at its very center.

Pressure-sealing, Omega-signed patent Niaid crown.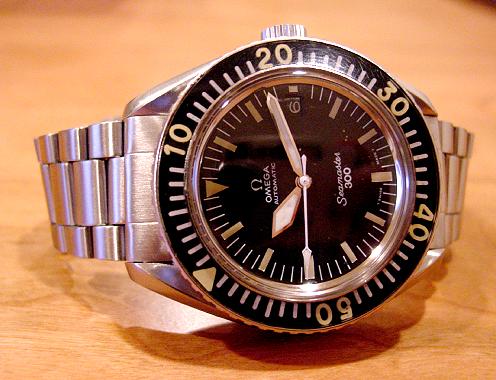 NOS Luminova hands are very bright. With an otherwise "dark" dial, it's a bit of a unique look.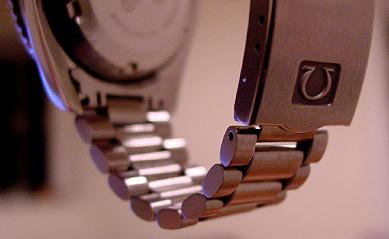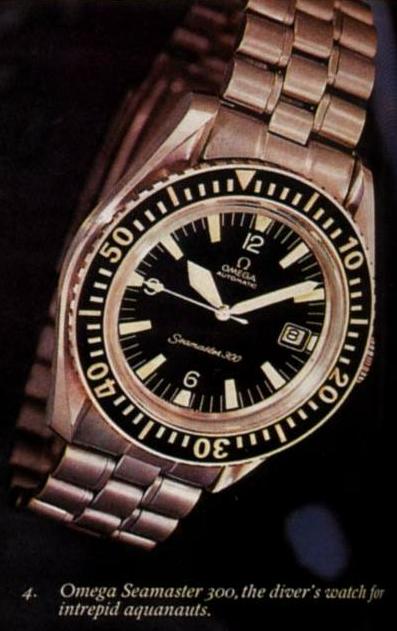 Below is a picture from an ad or catalog showing the SM300