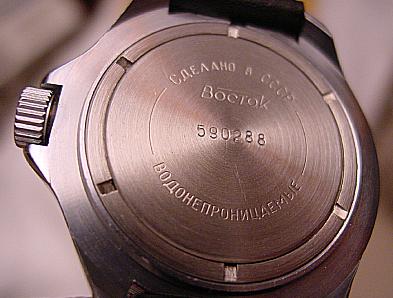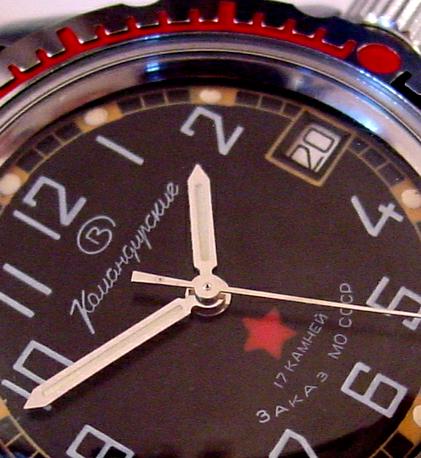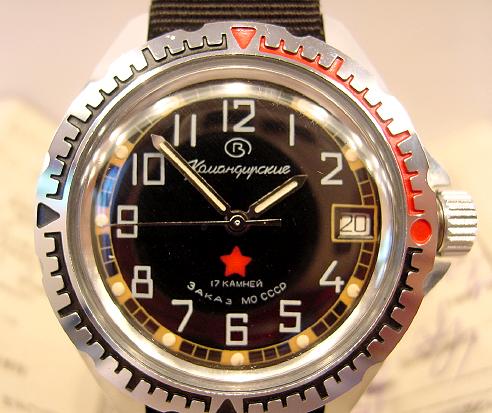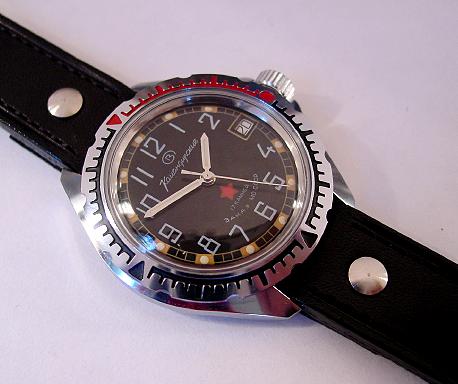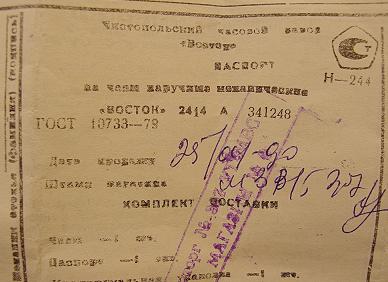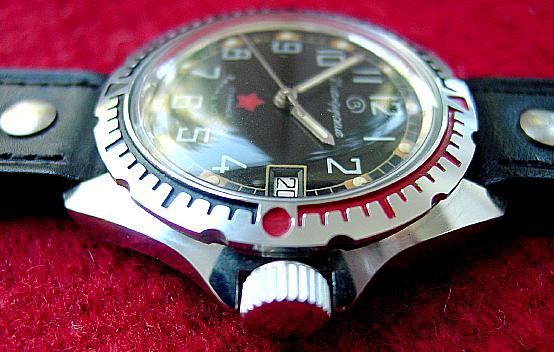 Vostok Military Watch

Pre-wall Soviet watch, 'Ministry of Defence' *

I obtained this watch from Germany. It looks completely unused and runs fine. Installed on a new 18 mm black aviator strap made in Germany, which seems to complement the watch well.

Steel case watch, with serial number matching the paperwork.

Paperwork shows the watch was made in December 1988, and sold or "issued" on 25 April 1990. I can't understand most of this, but I'm pretty sure about the dates at least. There are two other strings of numbers on the paper, 428... and 341...

There's a real question as to whether these are truly military issued watches to the Soviet Ministry of Defence. I've been told that paperwork resembling this has been found in tourist Vostok watches. But it seems like an awful lot of individual documentation specific to this watch, for just an ordinary watch, but who knows, bit of a mystery. In any case, it's not a commonly found Vostok, and in pretty much mint condition.

Watch has a screw down crown. Bezel, bezel paint and case are very good.

Below is a confused watch in an uncertain world... Soviet watch, on a Germany-made strap, sitting on a Navaho rug, reflecting back my T-shirt with the English flag.