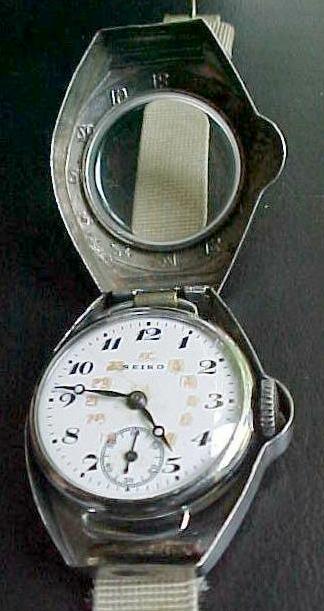 Weird Watch of the Month !

July 2000

"Seiko Military"

I need to find out more about this one. It was made by Seiko. Looks like some sort of clamshell case, sort of like an outer watertight case, to house the watch, which otherwise has a three-part case of its own. I have no idea when it was made, but the style of watch looks a bit like a small pocket watch with fixed lugs at the ends.

Watch looks like it might be Japanese military. I like the 13-24 markings in red, almost look like they were ink-stamped on as an improvisation.