Timex J Crew - military watch reproduction 2008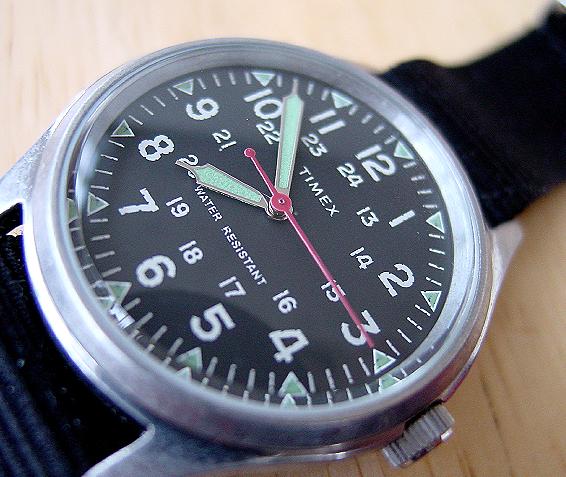 Timex sold through the J Crew store. Retail 150 USD.  Has approximate homage to WWII era Hamilton and Bulova U.S Army watches, but also to some Vietnam era Army issue watches. Case is larger than either era; J Crew website puts it at '1 and 1/2 inches' ;  more accurately measured at 35.5 mm.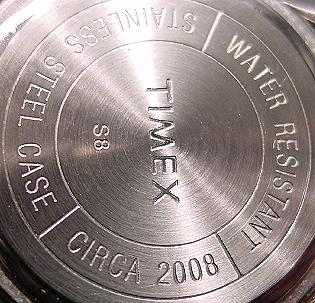 The 'CIRCA 2008' signage on the back is unusual for Timex; I have never seen 'circa' anything appear on a Timex caseback. Sense of humor maybe? Timex?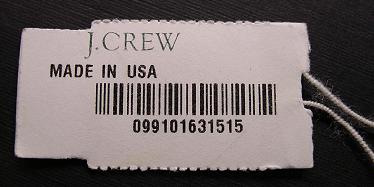 The crystal is low-profile slightly domed, with a bevel edge. The steel case is interesting, having undergone an instant aging process at the factory, with widespread abrasions to simulate chronic wear, including the crown.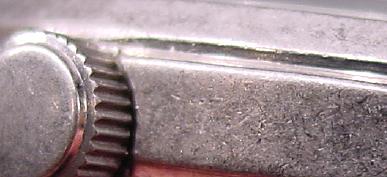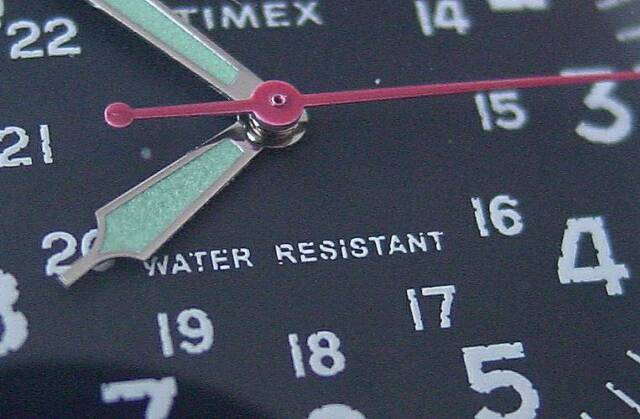 The dial was also distressed. All white dial markings have tiny rat-bite defects, and the green triangle hour indices have tiny black flecks overlying the green. However there is no artificial aging of the metal of the hands or the luminous filling. Dial itself itsn't exactly black, more of a deep charcoal, also evidently a deliberate effect. Mercifully, the watch uses standard light-activated luminous material in dial and hands, instead of the Indiglo, a method I will admit is extremely effective but is the death-sentence of dial esthetics.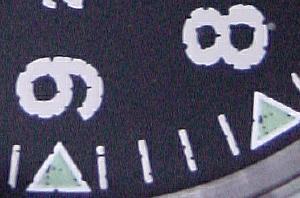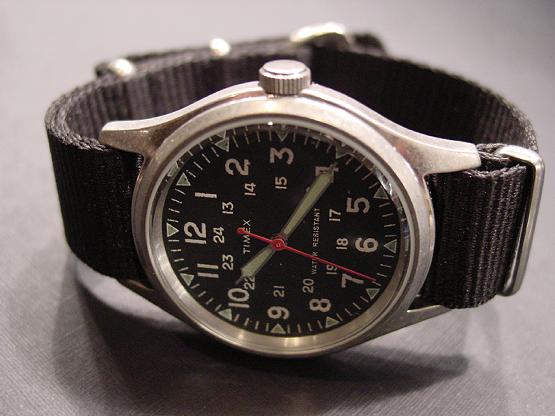 Watch comes with a black 18 mm NATO type strap. It does not feel as robust as many of the straps available for sale as independant products. As in the reproduction of the 1950's
Timex Marlin
, the watch outshines the provided strap. As is, it looks very good on the watch and probably would be my choice. Green NATO would probably be good too, but I haven't tried anything else yet, but I will monkey around with other strap options.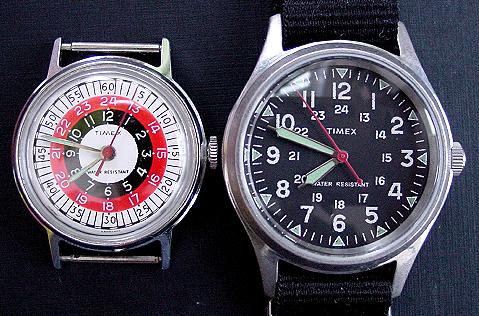 The J Crew Timex is considerably larger than any of the two previous Timex which it could have been modeled after, if it was modeled after any Timex at all. Lower left, from 1968, lower right from 1977.  Both of these, along with the bullseye one above were 'Sprite' models, all with 31 mm cases, to the 35.5 mm of the J Crew. The bullseye Sprite is one of my all-time favorite Timex dials.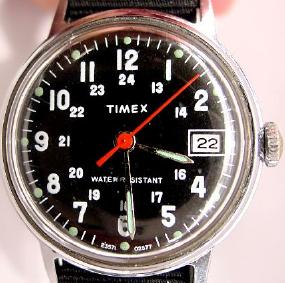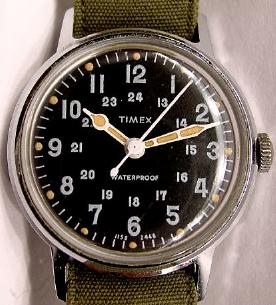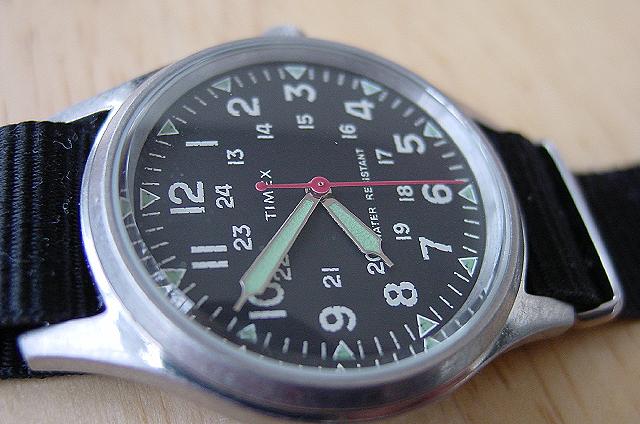 All in all this is just a lovely watch. The case size for me is very wearable and has a good presence; not insy winsy in any way, but not like an overblown DeepDish PizzaWatch. I think there is close-enough authenticity to the dial and hands detail, and I find it pleasing to look at. The distressing treatments to the case and dial might evoke in some the same feelings as with artificially distressed denim, and other forms of artificial aging. I generally don't like these treatments, though I confess to having done just this to a
Swatch watch case
. But with this Timex, I either don't mind it or maybe I just like it. The watch is cased in SS and is water resistant, a step up from the
'Heritage Series' Marlin reproductions
, although those were beautiful, extremely faithful repros.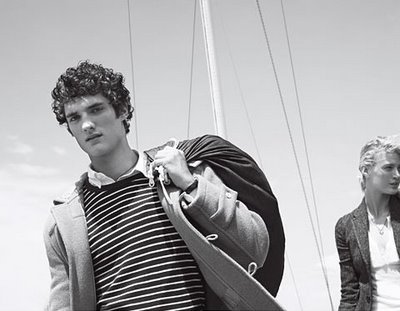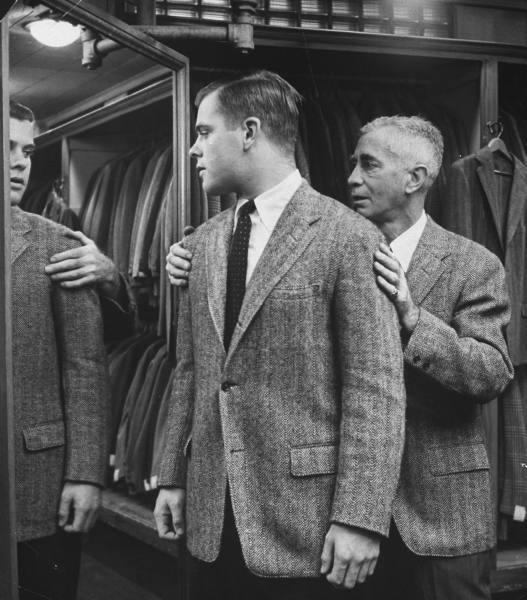 The lume in this was originally bright white

This watch retailed at new J Crew Men's Shop in Tribeca housed in the old Liquor Store, and at other New York Stores. It is also available from J Crew catalog and online shopping, but not at other retail stores to my knowledge.