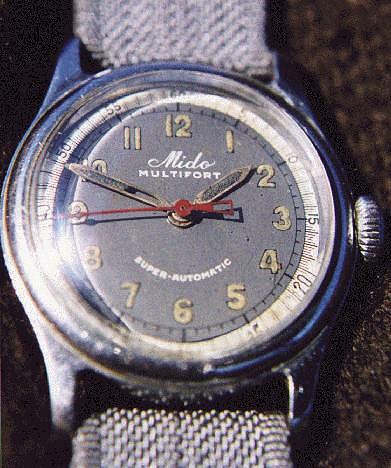 This is a beautiful
Mido
with a grey dial. Smaller watch, measuring about 27 mm across, it is cased in stainless steel, and is powered by a
bumper automatic movement,
running well. Has a vintage nylon two-piece strap, a very difficult find. Photo was taken using sunlight.
Swiss watch by 'Vidar.' This has a pretty two-tone 'bulls-eye'dial, with grey central and peripheral coloring, and a black track around the hours. The dial is in great condition. Although you can't really see it in the picture, the plated case has lost a lot of the chrome and is showing brass, what a pity. The watch runs well.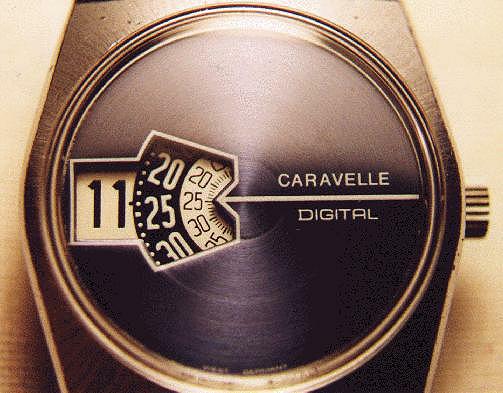 J
ump hour
watch from
Caravelle
, with an uncommon roaming seconds wheel. The minutes roam, and the hours jump with an audible click. The blue dial does not show so well in the picture. This watch has clean lines and a modern look. I guess it could look like a bathroom scale. I bought this along with the
ugly watch
on page 8. I wanted this Caravelle, but they were sold as a pair. I also had a very nice weird
Vulcain
jump hour I gave away as a gift, but I will try to get a picture of it. This Caravelle makes a soft audible click when the hour jumps, which is quite pleasing. Here are some more
Jump Hour
watches.

Special Pages

Watches:

Watch Imaging: